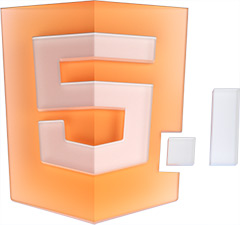 The feature list of AggreGate 5.1 may not seem too long, but it includes one major achievement that makes it clear how our R&D team spent 2014 - a production version of Web Desktop, a long-awaited HTML5-based web interface complementing the existing Java-based browser interface!
Good news is that Web Desktop doesn't require Java to be installed on operator machines, effectively allowing everyday monitoring and management activities to be performed from Android and iOS tablets and smartphones, as well as most other mobile devices.
Moreover, AggreGate Web Desktop does not limit operator activities in any sense, even allowing them to use maps, plans, forms, HMIs and other interfaces that were designed in AggreGate UI Builder.
Mind that the platform's data acquisition layer is now enhanced by many new device drivers that include OPC UA, DNP3, MeterBus, SOAP, CORBA, SIP, VMware API, Asterisk Manager Interface, generic GPS/GLONASS Tracker driver, and more.
Not to mention other major improvements, including user permission inheritance, authentication via Active Directory or LDAP, generic API for time series data aggregation, management of external database tables, support for Virtual Device Networks, and more. Feel free to find out more at https://aggregate.digital/news/release-51.html