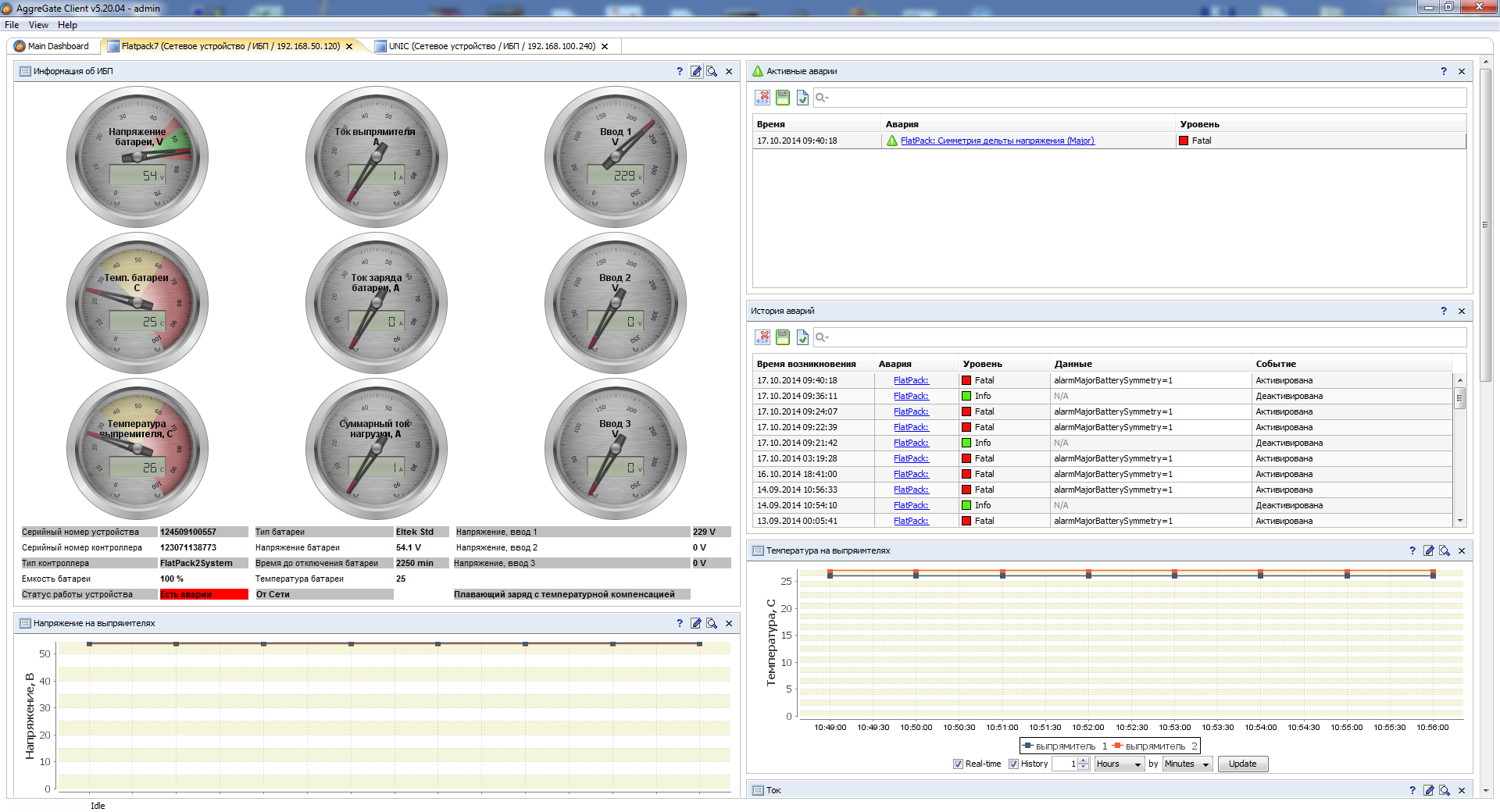 Tibbo engineers have successfully designed and implemented a comprehensive monitoring system for enterprise communication equipment of United Energy Company JSC. Being one of the largest electric grid operators of Moscow, United Energy specializes in development, operation and reconstruction of the city's power networks.
The main objective of the project was improving the maintenance service efficiency and communication engineers work as well as increasing the communications system reliability.
Therefore, the following subtasks were set: design of a control system for uninterruptible power systems, supervision over UPS parameters at remote sites, decrease of power supply system incident response time, reduction of disaster recovery time etc.
To achieve the objectives, Tibbo AggreGate Network Manager was selected. It allows staff to track the general state of the power system and per-unit real-time details. In addition to UPS monitoring, the system tracks the monitoring server itself as well as network equipment.
New power setting control tools based on Tibbo AggreGate intelligent platform make it possible to monitor and resolve problems at communication sites. In many cases they also help to solve a problem before it arises. View case study