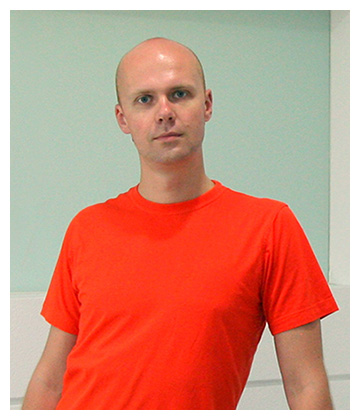 Industrial Internet of Things is a new milestone in contemporary industrialization which redistributes manufacturing companies' impact on the market.
Industrial Internet of Things is mainly interesting to enterprises seeking for leadership by prices dumping and cost optimization. It's becoming possible now due to production automation and raw materials economy through integration with intelligent systems.
Victor Polyakov, CEO of Tibbo Systems, the main Russian software company developing enterprise-grade monitoring systems, told the organizers of the professional "Internet of Things" conference taking place in Moscow, October 29th, more about Internet of Things prospects.
1. Good day, Victor. Please share what you think about the Industrial IoT prospects in Russia?
First of all, we need to decide what we call the Industrial Internet of Things. In my view, almost the whole industrial automation world can now be referred to the Industrial IoT, as only very few industrial networks are 100% isolated from the Internet.
The general economic trend in the coming years will likely remain unchanged, so the overall growth of the IoT in Russia is supposed to be slower than in the rest of the world. The market of household IoT gadgets is now suffering greatly because of the consumer purchasing power fall. However, the market of industrial devices and platforms will be affected to a lesser extent, as the current extremely low labor cost in Russia creates excellent conditions for the rise of new industries, both export and import substitution ones.
2. What types of IoT platforms exist today and where are they mostly applied?
The market of platforms can be divided into two broad categories.
The first is infrastructure platforms (such as Microsoft Azure) that provide low-level services (e.g. events collection and processing) and SDK to develop end cloud applications (portals) for the Internet of Things. Such platforms are well suited for implementing the control and monitoring of simple household IoT devices.
The second category includes end-to-end platforms providing a complete set of services for building IoT applications without programming: data collection, storage, processing and visualization, as well as integration of this data into the enterprise-level systems. Examples of such platforms are PTC Axeda / ThingWorx or our Tibbo AggreGate.
3. Industrial automation and control. What are the challenges a company may face?
This is quite a vague issue, but generally speaking, one of the biggest problems at the moment is the sharp cost increase of imported equipment, software and technology. Unfortunately, it's clear that lots of market segments can not provide suitable domestic alternatives. Since there was no home products development in the last ten years, we will need another decade for these products to appear and reach a competitive level.
Along with this, it's important to understand that the amount to be invested does not solve everything — figuratively speaking, "ten women can't deliver a baby in a month". The development time of complex products, both hardware and software, can be only slightly reduced even by largely increasing investment. That is why M&A (Mergers and Acquisitions) strategy rules the world, however, purchasing western companies by Russian ones is unlikely to proceed so easily today.
4. What Industrial IoT technologies will be available in the near future?
Actually, at this moment merging of industrial automation and "cloud" worlds is moving into top gear. Management and monitoring of distributed industrial facilities is centralized and performed remotely, while small customers tend to require less conservative and more state-of-the-art technologies. For example, we often hear that partners need to set up the boiler room equipment from a smartphone, which is not yet required for SCADA system deployment at a CHP factory.
Accordingly, there will be a number of new industrial protocols as well as versions of classic ones allowing to transfer data over the public Internet and consider cellular and satellite channels with lack of static IP addresses, lower speeds and constantly low reliability of data transfer.
Moreover, some technologies aimed at improving security of industrial communications are coming up on stage nowadays. This is critical when industrial data goes into open networks.
And surely we should expect changes in equipment itself, such as integration of GPRS / 3G / LTE modules into industrial controllers which used to hang in a wiring closet with a plugged-in Ethernet-cable.