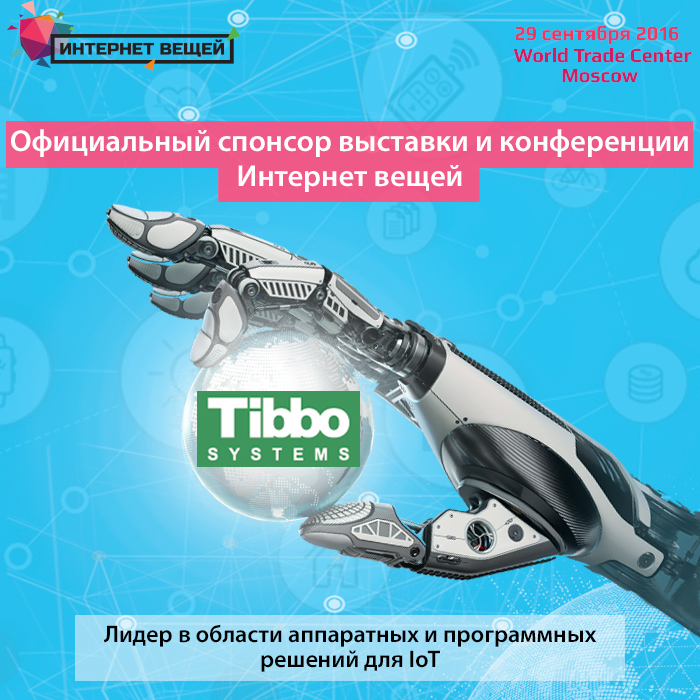 Already this Thursday, September 29, we are waiting for you at the great IoT event ‒ Internet of Things Conference 2016.
Want to know about key IoT trends in the agriculture sector and have a chat with IoT Industry leaders? Welcome to Industrial IoT section at 11 a.m. where Dmitry Moiseev, Tibbo Systems Key Account Director, will cover these issues. In addition, at Tibbo booth, you can learn our advanced IoT hardware and software solutions.
September 29, Moscow, World Trade Center, booth # 13. https://iotconf.ru/en.