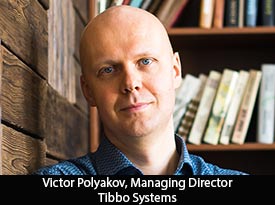 Tibbo Systems has been named as one of the world's 50 innovative companies to watch by the Silicon Review community.
The Silicon Review is the world's most trusted online and print community for business & technology professionals. Our community members include thought-provoking CEOs, CIOs, CTOs, IT VPs and managers, along with jillions of diverse business professionals.
It is the pre-eminent platform that shares innovative enterprise solutions developed by established solution providers and upcoming hot enterprises emphasizing as a neutral source for decision makers. This is the place where senior level buyers and decision-makers come to learn and also share their experiences in regards to products, technologies and technology trends. They get an expert advice to manage their people and advance their careers. One can engage with one another and our proficient editors help you to grasp new and big ideas, find answers to their business and technology questions and solve their most pressing hindrances.
Providing a story for the magazine's issue, Tibbo Systems Managing Director Victor Polyakov presents the key product - AggreGate IoT Integration Platform and derived solutions. Also he speaks about Tibbo's history and AggreGate Platform's evolution steps, as well as ways to adapt to a complex and volatile market and compete on it.
Tibbo Systems has a mature technology alliance program targeting certification of device vendors, communication service providers and industry-specific analytical solution providers. Open nature of AggreGate IoT platform and its numerous extension points helps Tibbo team to jointly cover large-scale initiatives in smart cities, smart energy and other domains.
This year Tibbo Systems is launching a new large product allowing telecoms and MSPs to build a PaaS infrastructure and IoT services in their network and cloud, as well as develop and maintain an ecosystem of technology partners.
Other coming product launches are related to physical security information management, data orchestration and IoT business intelligent.
Tibbo's strategic plan assumes it will get publicly listed in a couple of years. The company scales its processes to keep up with the high CAGR that it is coping with since 2010.