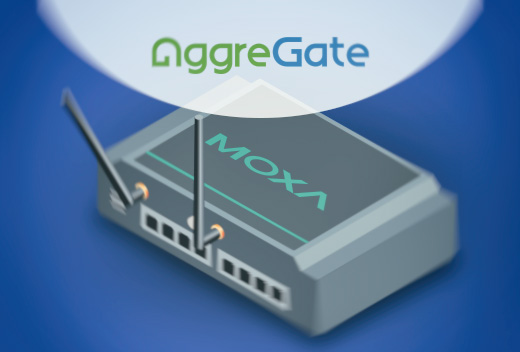 Tibbo Systems and Moxa signed a memorandum of understanding in April 2019. How can our customers and business partners benefit from this partnership?
Moxa Inc. is one of the world leading developers and manufacturers of Edge connectivity, industrial computing, and network infrastructure solutions for industrial control systems with over 30 years of experience in various industries and enable the connectivity for the Industrial Internet of Things.
Leading analytical agencies forecast that Edge analytics market will exceed the volume of cloud analytics by 2022. That's why Tibbo Systems and Moxa have agreed to cooperate in Edge Analytics/Embedded Systems. The cooperation will ensure compatibility of AggreGate IoT Platform with MOXA equipment as well as promotion of Edge Analytics/Embedded Systems solutions through joint activities.
AggreGate implementation on Moxa equipment will enable our customers and partners to solve Edge analytics tasks, as well as carry out complex integrated projects that require a single Edge, On-premise and Cloud safe solution. IoT Edge approach will bring management as closely to the object/process as possible. This will considerably increase operational safety and reliability of distributed monitoring and control systems.
Learn more about IoT Edge by visiting our website.