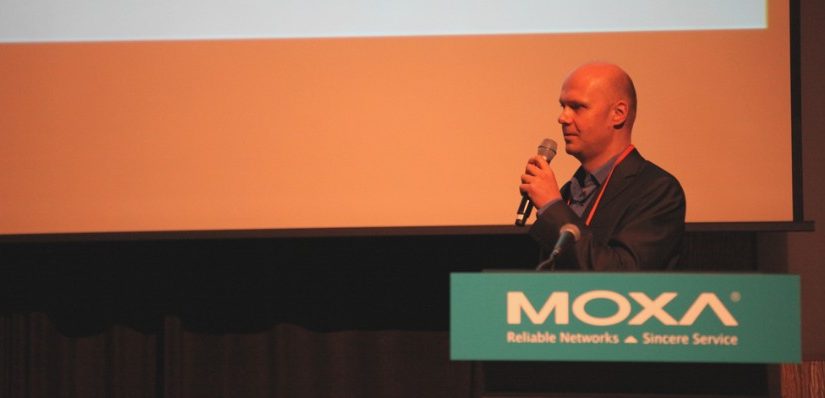 Another great day in May was marked for Tibbo Systems by its successful debut at Moxa IIoT Solution Partner Forum in Seoul. The company illustrated to the forum participants what can be done if you combine the modular IoT platform with the equipment by the world leader with a 30 year experience in industrial automation systems.
Along with Tibbo Systems and AggreGate IoT Platform introduction, CEO Victor Polyakov spoke of edge analytics market topics and AggreGate Edge future integrated with Moxa gateways and controllers.
Forum guests have shown great interest in IIoT platform capabilities and AggreGate Edge cases within different industries: from bringing optimal control algorithms as close as possible to industrial devices and processes to distributed system reliability increase and simplified deployment of large projects that require unified code and UI usage at all levels – from Edge to Cloud and On-premises.
IoT and Digital Enterprise Platform
As is often the case, the discussion was then moved to AggreGate Edge demobooth where the edge solution showed the cases on a Moxa controller.