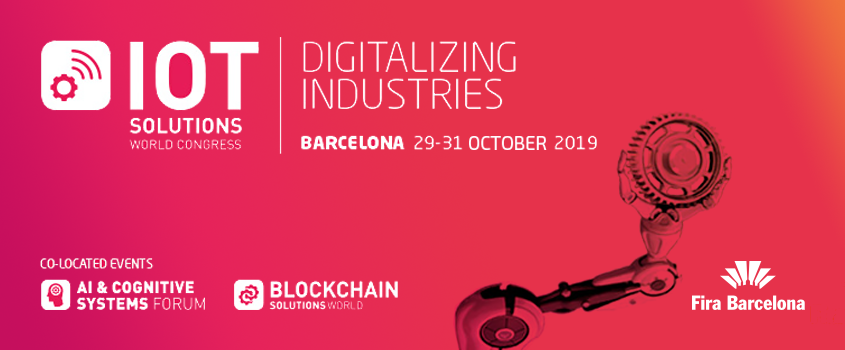 Are you ready for the latest innovation in IoT?
So let's meet at IoT Solutions World Congress to draw inspiration for industrial digitalizing. This is the largest IoT event in the world that brings together key technology leaders to discuss hot topics in the IoT business.
The best minds will share ideas on digital transformation in various industries including manufacturing, connected transport, healthcare, power engineering, building automation, open industry, cross-sectional Internet of Things technologies, blockchain, and artificial intelligence.
The exhibition area is undoubtedly one of the main Congress attractions allowing exhibitors to showcase new products and solutions on more than 32,000 m2.
We'll present our unified digital enterprise platform AggreGate, as well as use cases and success stories of the companies already applying it to their processes.
You're welcome to talk to us at booth #262!
October 29-31, 2019. Spain, Barcelona, Gran Via Venue.