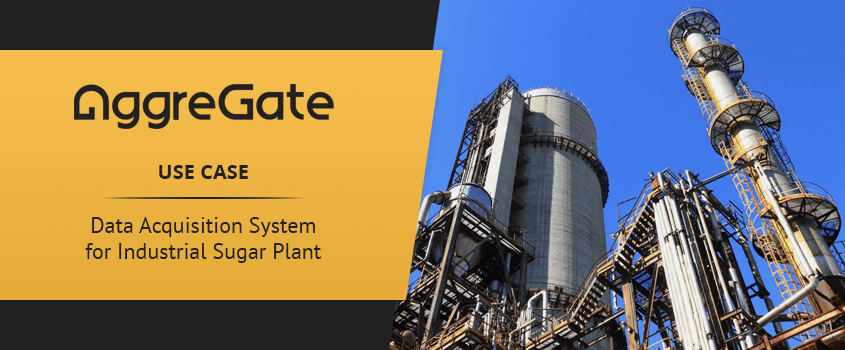 Continuous equipment operation and unplanned downtime reduction are the key to business success of any industrial enterprise. Today this is achieved by implementing predictive diagnostics and maintenance. Fail prediction enables timely repairs, ensures the whole process continuity and the most effective operating mode of the equipment. As part of our Use Cases insight here we want to share our success in sugar plant monitoring system deployment (Rusagro company group).
The implemented solution provided the following benefits to the customer:
Comprehensive predictive maintenance of complex process equipment
Easier estimation of machine load and unit overall state
Immediate notification of the appropriate employees on the repair necessity and the source of malfunction
The implemented AggreGate IoT Platform based solution has fully changed the approach to equipment maintenance. Repairs "by necessity" and scheduled service were replaced by predictive maintenance aimed at longer equipment lifetime and labor time saving.
Telemetry data collection allows to predict Time to Failure (TTF) and assess Remaining Useful Life (RUL). These parameters are easily convertible to lifecycles, mileage, number of transactions and so on.
In the given example AggreGate is used as an instrument for equipment lifecycle optimization and control algorithm management.
The implemented project was highly appreciated by the customer, who has replicated the solution in several years to all the production assets.