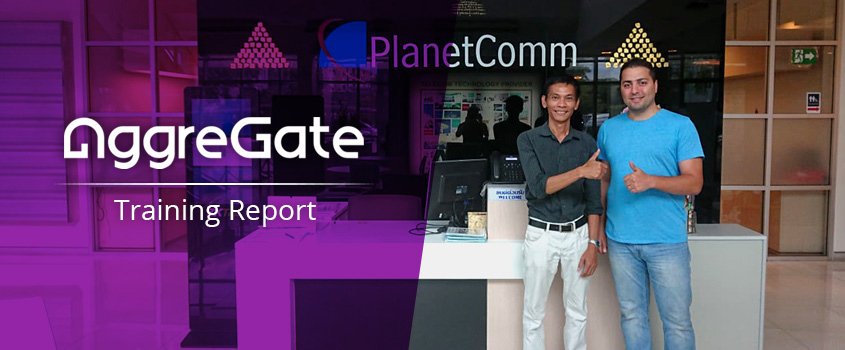 AggreGate training is an important part of the Tibbo Systems partnership program, which provides you with all necessary knowledge and skills for implementing the most complex projects in the digital transformation of vertical markets.
Another partner training took place in Thailand for the Planet Communications Asia team, a provider of satellite communications services, equipment, the Internet, video surveillance systems and cloud solutions. They studied the IoT platform functionality within a week and implemented practical tasks applicable in real projects.
As a result, together we managed to create a full-fledged project prototype, which allows our partners to gain enough confidence and enter the Smart City solution providers contest.
In the coming future, Planet Communications Asia are planning to use AggreGate in their telemedicine and access control projects.
Why Take an AggreGateTraining?
Even though AggreGate is extensively documented, our users don't always know where to start looking for a solution to their problem. Moreover, some complex work scenarios may require a combination of several AggreGate skills. Our experts train you to use a creative approach and resolve all possible situations, providing you with any extra information needed so that you could successfully implement your own ideas.
Learn more about AggreGate training and arrange a training for your team.