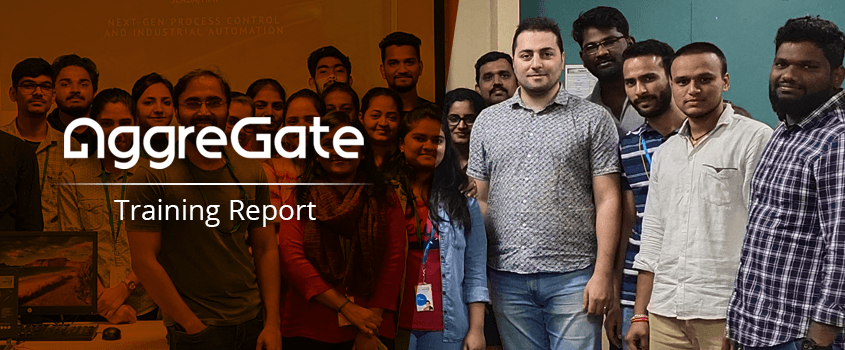 Today, over 1 million devices on the planet are controlled by AggreGate, and the number of deployments is increasing and will continue to grow. Our partners implement solutions and replicate projects on the AggreGate IoT platform in different countries, industries, large enterprises and industrial facilities.
Obviously, certified and qualified AggreGate specialists are getting to be in high demand. And here we are to assist. 🙂 AggreGate trainer team, is always ready to share our knowledge and experience.
Technical training for Wipro, our Indian partner and the largest service providing corporation in the field of information technologies, consulting and business processes, has just ended.
More than 30 employees have attended the training, all of them being involved in AggreGate IoT platform-based project implementation.
But our colleagues and friends from Wipro have gone even further, so now they are taking an advanced development course on AggreGate.
How do the courses differ, you ask? And which training will suit your team best?
AggreGate Technical Training is a two-part certification course:
Theoretical training in all aspects of the system structure, deployment, administration, configuration and development of data processing and visualization tools;
Practical part, which involves configuring system components and solving real problems.
As a result, you receive a diploma of a Certified AggreGate Engineer.
AggreGate Development and Integration Training consists of classroom concepts related to mastering all aspects of developing agents, device drivers, data processing and visualization plugins, and external system connectors. Each attendee who has successfully completed the training becomes a Certified AggreGate Developer.
Want to learn more about the training and get a detailed program? → Find it here.
You already know everything and are planning to organize training in your office or come to us? → We are waiting for your application.