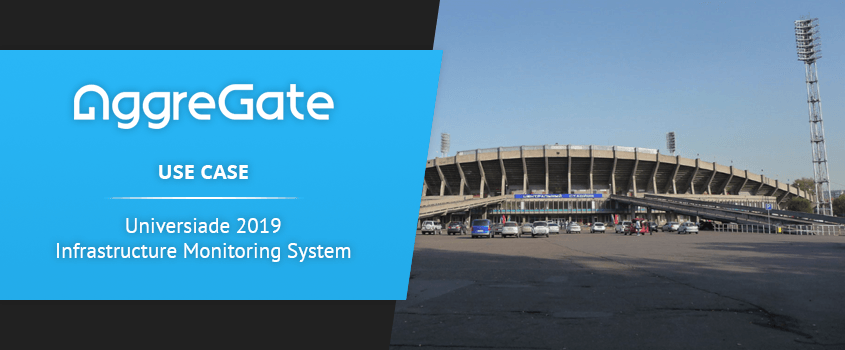 The Winter Universiade 2019 — world youth and student sports competition — took place in Krasnoyarsk on March, 2-12. 76 medal sets were awarded in 11 different sports. 34 sporting and non-sporting facilities appeared special for the competition. The task was to arrange their monitoring, to gain real-time information as well as to ensure coordination across all departments during the emergency and non-emergency situations.
The task was frankly not an easy one, because, firstly, it was necessary to simultaneously control the parameters of IT infrastructure, engineering, and security systems. This required a solution with the powerful integration capabilities, supporting various communication protocols, and ensuring the data acquisition from different sources. Secondly, every Universiade system was in charge of a separate contractor (about 50 in total) – integrator or developer, which meant that the service quality and volume of each participant had to be controlled.
But the AggreGate IoT platform had managed it and became the foundation of the key Universiade 2019 system in terms of the ICT infrastructure. AIS "Monitoring and Infrastructure Management", which was implemented by our partner, KRIS company, covered all engineering and IT systems of the Universiade facilities (53 facilities, 620 systems). Thus, AggreGate Platform resolved all objectives of the project, and the event occurred at the highest level. By the way, the Universiade is over, but the system continues monitoring all the facilities built for the event.
Download and learn the IoT Use Case, and let's discuss what AggreGate solution can solve your business issues.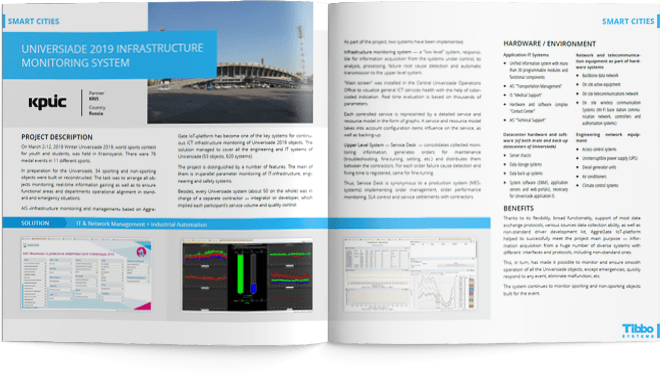 Download IoT Use Case
You can find more projects in our Case study catalog.