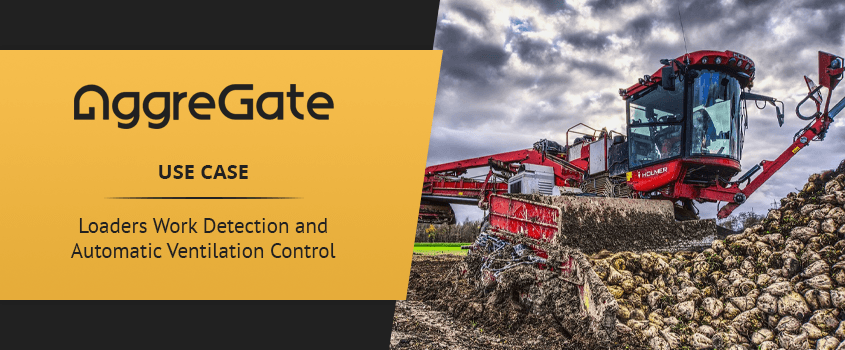 We have already spoken about the project for Rusagro agricultural holding to monitor sugar beets state and storage conditions. This AggreGate platform based solution provides the company with a complete real-time picture of all the processes in the field to optimize and coordinate machinery operation, reduce raw material losses by 20% and ensure productivity and profit growth.
We didn't rest on our laurels and have implemented two more important solutions. We'll tell you more about them.
Active Ventilation Control
The solution development and integration was triggered by the necessity to provide the most comfortable storage conditions for sugar beets in the sacks, minimize raw material and quality losses.
What are the benefits achieved?
Automatic storage temperature monitoring and maintaining it at an optimal level: from + 2C to + 6C
Raw materials freezing risk reduction by blocking active ventilation system operation at an ambient temperature below +1C
Possibility to switch the installation control to the remote manual mode.
Loaders Work Monitoring
Besides raw material storage conditions optimization, the agricultural holding needed to automate loaders work detection process to make the most of the resources use.
As a result, loaders equipped with GPS trackers were connected to the platform using AggreGate Fleet Manager. The accumulated movement data track was analyzed by two types of algorithms: classical and machine learning.
Their combination made it possible to determine the periods of equipment operation with high accuracy and use this information to distribute bunker weights data by periods and pitch sites. Now we can identify precisely when, from which kagat and in what volume the raw materials were supplied.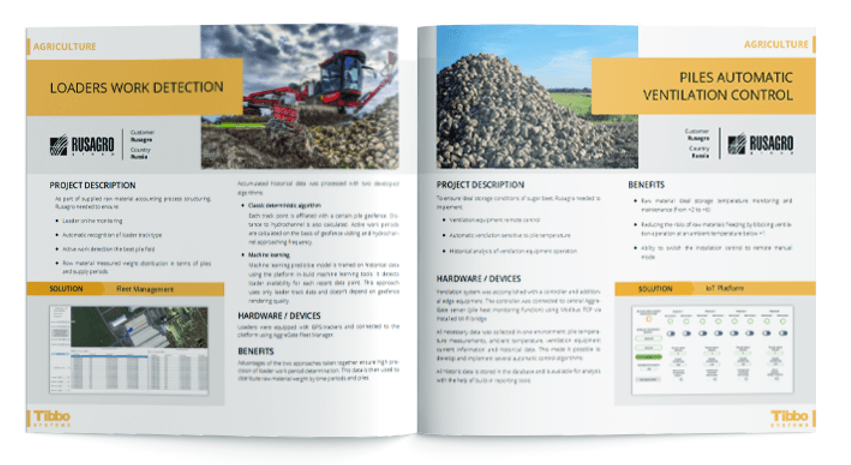 Download IoT Use Case
What's next?
Many solutions are already integrated into one system. And the next step is to unite each and every implemented project into a unified digital enterprise platform for comprehensive process monitoring, visualization and control in a single intelligent system.