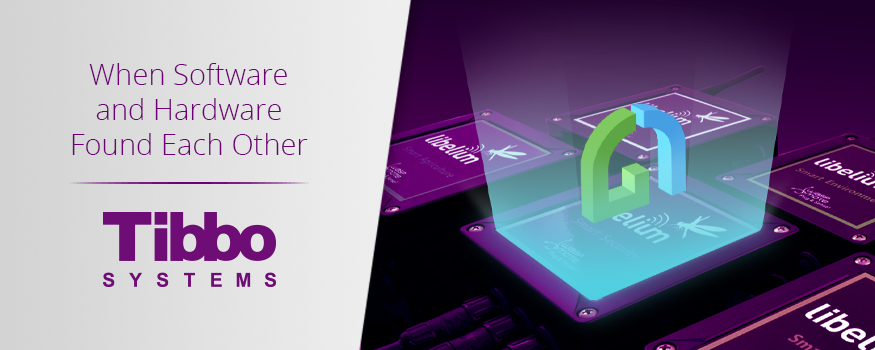 We know that one of the main challenges the system integrators face implementing hardware-software systems for customers is their compatibility and correct operation of the programming and hardware parts from different vendors.
Meanwhile, the integrator suffers the highest losses and risks in case component incompatibility issues have been detected when the hardware had already been installed on the facility.
It seems to us we've found a solution together with the Smart IoT Distributions company — an authorized Libelium distributor in Russia. 😉
The Libelium company is a leading hardware solutions provider for the Internet of Things. The basis of its activities — the development and production of wireless network devices with a set of sensors for various vertical markets.
Completed research and tests have shown that, using the Libelium hardware base and AggreGate IoT Platform, we can quickly and easily implement solutions in a wide variety of industries: from agriculture to smart cities with time-to-market shortening. Meanwhile, the integration occurs in a standard way — through the MQTT protocol.
What further cooperation steps and prospective do we see?
Firstly, there will be a possibility of data display through our visualization and report tools in the account on our cloud service.
Secondly, we'll be able to make a fully functional Edge Platform and integrate it with the Libelium hardware. This will allow a customer:
to cut traffic, transmitted to the cloud
to save cloud storage and processing resources by not sending all (raw) data but only preprocessed alerts
to get reporting, alerts, controller widgets, etc. locally offline
And, of course, we hope for the collaborative implementation of many interesting projects for integrators, the results of which we're going to share with you for sure.
Here is what Libelium representatives and our colleagues say about the partnership:
"Such a partnership with one of the market leaders in software platforms for IoT offers good prospects for mutually beneficial cooperation for most of our customers, including many systems integrators. In this case, integrators receive completely compatible hardware-software complexes to solve the tasks of their customers. Also, they have a good opportunity to quickly set up any Libelium hardware kit on the basis of the Russian-language platform to effectively present the project concept to their potential customers."
Leonid Agafonof -

CEO,

Smart IoT Distributions
"High-quality and easily integrated hardware is a key aspect in establishing comprehensive IoT solutions. Software cannot always realize its full potential without it, and the IoT hardware-software complex cannot meet the customer's reliability requirements. However, we as a vendor are focused on our IoT platform development, delegating the deployment to the system integrators. The integration simplicity and hardware-software compatibility are essential in this case. Proven AggreGate and Libelium compatibility provides new opportunities for our partners in this regard."
Aleksey Korzhebin -

Product Director for AggreGate Edge,

Tibbo Systems
Don't hesitate to become our partner and deploy IoT solutions quickly and easily. 😉