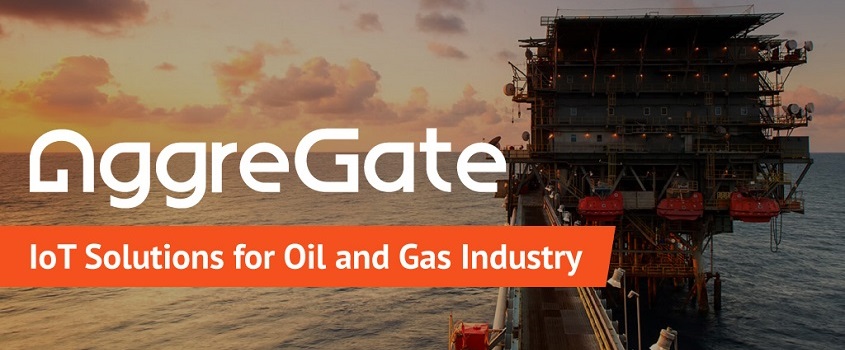 Nowadays information technology use in different industries is essential for their development, efficiency improvement, and profit markup. Technological leadership in oil and gas industry is based on the kind of solution a company chooses and its implementation speed.
Problems on the Way to Digitalization
As far as multiple types of equipment and complex technical systems are the foundation of oil and gas industry, each and all enterprises face the following challenges:
A great number of diverse software for automation. That leads to extra expenses on post-warranty maintenance of software and detracts an automation system reliability. Lack of support makes it complicated to implement the system into the consolidated information area of an enterprise.
Unplanned equipment shutdowns and failures.
Equipment supporting proprietary communication protocols.
AggreGate-based IoT Solutions
AggreGate SCADA/HMI is some kind of a bridge between digitalization issues and their solutions preventing an enterprise from a functional failure.
✅ More than 50 supported communication protocols and advanced integration tools integrate the existing supervisory control and data acquisition systems into a single window for collecting and storing data, its visualization and sending to the higher-level enterprise systems.
✅ Implementation of machine learning-based predictive maintenance to equipment ensures equipment failure prediction, repair time reduction and overhaul cycle increase.
✅ The flexible driver allows collecting data from any device (sensor or operational unit) via proprietary communication protocols.
Many Years of Experience and Achievements
Our numerous implemented projects for various oil and gas companies show efficiency of using IoT solutions based on AggreGate Platform.
Try our IoT solutions and see all the advantages. Read more...