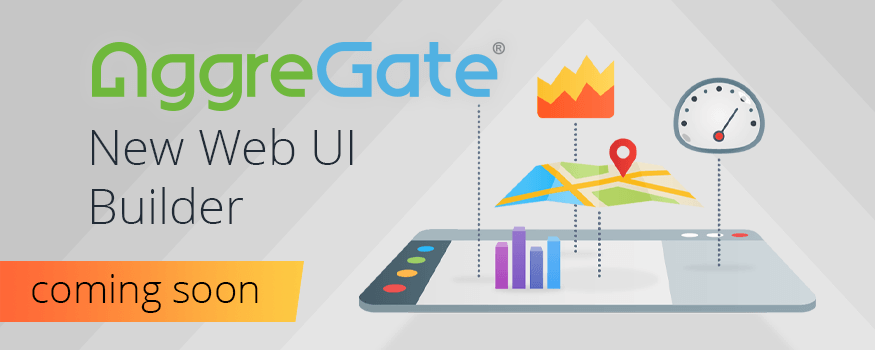 We continue announcing platform features, which will be available in the new AggreGate 6.0 release. Last time we talked about the new platform web interface and now we're going to tease you with the new frontend part features.
You'll find a rich component palette based on the Ant Design library in the new release.
You'll be pleasantly surprised with a perfect component stylization flexibility allowing you to completely set up their appearance through the stylization system and more finely through the CSS.
You'll be amazed at the bindings to the widget component event of the created system. It'll allow reacting to events and value updates, reviving the interfaces built on our IoT platform.
You'll be able to build your interfaces using the drag-drop-and-resize system, shaping your project's layout without a single line of code.
You'll have the choice to set the components positioning in your interface either placing them on a modular grid or through the setting precise pixel coordinates.
Our system will allow you to create responsive UIs of any format and for any screen resolutions used by your customers.
And these aren't all features! Probably, you can't wait to try them. Don't worry, AggreGate 6.0 is around the corner. Stay tuned. 😉