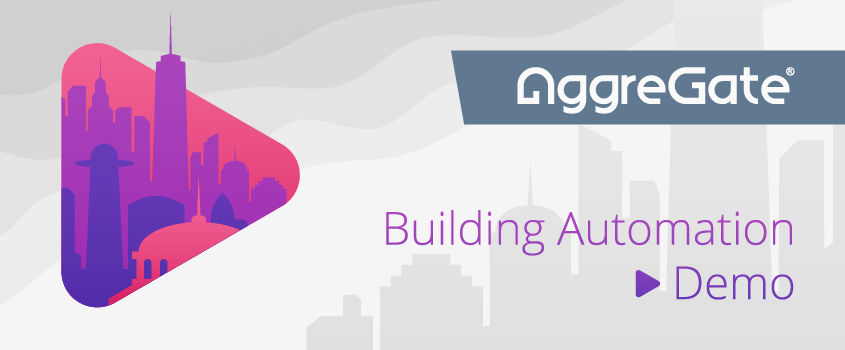 Several web pages are describing AggreGate Building Management System (BMS) on our site. You can read about it on the IoT Solutions for Smart Cities and Building Automation pages. Nevertheless, we all know that a picture is worth a thousand words. Today we offer you not just a picture but a short video demonstration of AggreGate BMS capabilities.
We'll show you several functional tabs: Main Dashboard, Electricity, Floors, and Parking. It is noteworthy that this is only a small part of the system's capabilities. If necessary, you can connect additional engineering subsystems and configure their display on the corresponding tabs of the dashboard.
Main Dashboard
So, the main dashboard displays indicators for the total consumption of electricity and water, as well as summary information on building subsystems: fire alarm, ventilation, electricity, lighting, elevator systems. Additionally, there are general data on the temperature of cold and hot water in the building, and much more.
Electricity
We see such indicators as electricity live consumption, peaks, total figures, associated financial components, etc. on this tab.
Floors
Then we go down to the floor plans. There you can select a floor, check its general overview, and also get data for each room: fire environment, air quality, temperature, and other indicators. The dashboard is interactive and allows you to display the management of various subsystems. In this case, it is the main lighting control and setup of the illumination color scheme.
Parking
It counts the number of free parking slots, arriving and departing vehicles, and the average parking time by day, week, and month.
There you are, enjoy watching!
P.S. You can ask a question about AggreGate BMS here.