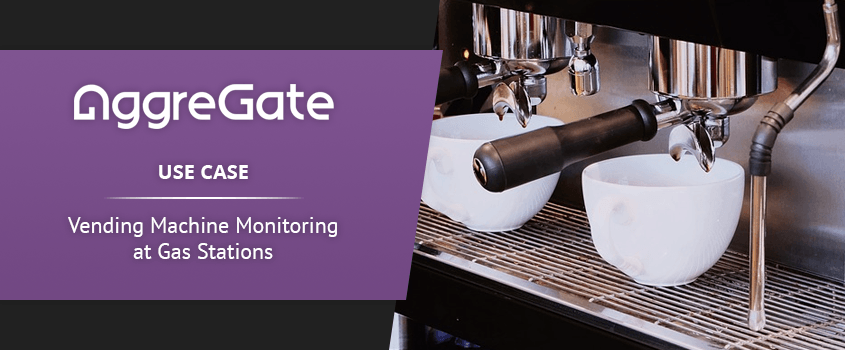 Meet our next project under the IoT Use Case series of posts — vending machine monitoring. The customer was a retail store with a professional coffee machine at a fuel station in Moscow region.
The task was to collect accurate data and receive analytics on drinks consumption. Initially, the goals were broader and also included collecting data from a baking machine and a CO2 sensor, but the task related to the coffee machine turned out to be the most interesting and difficult.
The business pursued the following objectives:
to sort out actual costs and enhance process transparency.
to build an efficient accounting system and reduce losses by ensuring accurate and reliable measurements.
The FESCOM integrator faced up to the challenge using AggreGate IoT platform and Yandex.Cloud services. Read how exactly they managed it in the case study below. 😉
Any questions? Address them to our sales team.