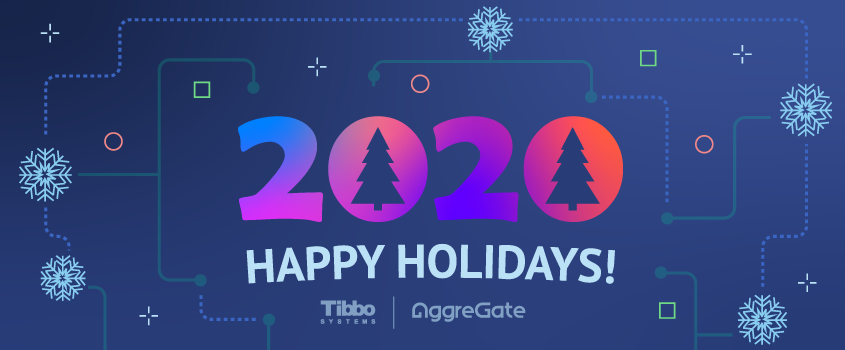 Well, well! It seems to us the year is coming to an end and it's time to take a short festive time out. 2019 was really challengeable for us but it was full of unforgettable moments at the same time. Let's recall the main ones.
This year we...
  ...made over 200 improvements in AggreGate IoT platform.
  ...enlarged our company with a lot of awesome people and real professionals.
  ...launched AggreGate IoT Academy.
  ...won IoT Awards 2019 in the "IoT in Industry" category.
  ...celebrated our 18th birthday.
  ...took part in the IoT Solutions World Congress in Barcelona.
  ...provided 25 training.
  ...became partners with so many cool companies.
  ...worked on several major projects and completed almost all of them.
  ...and even made a wish for the coming year, and you? 🙂
Happy holidays!
Tibbo AggreGate Team